Dairy
Engineered manufacturing for the dairy industry
Precision dairy engineering and manufacturing.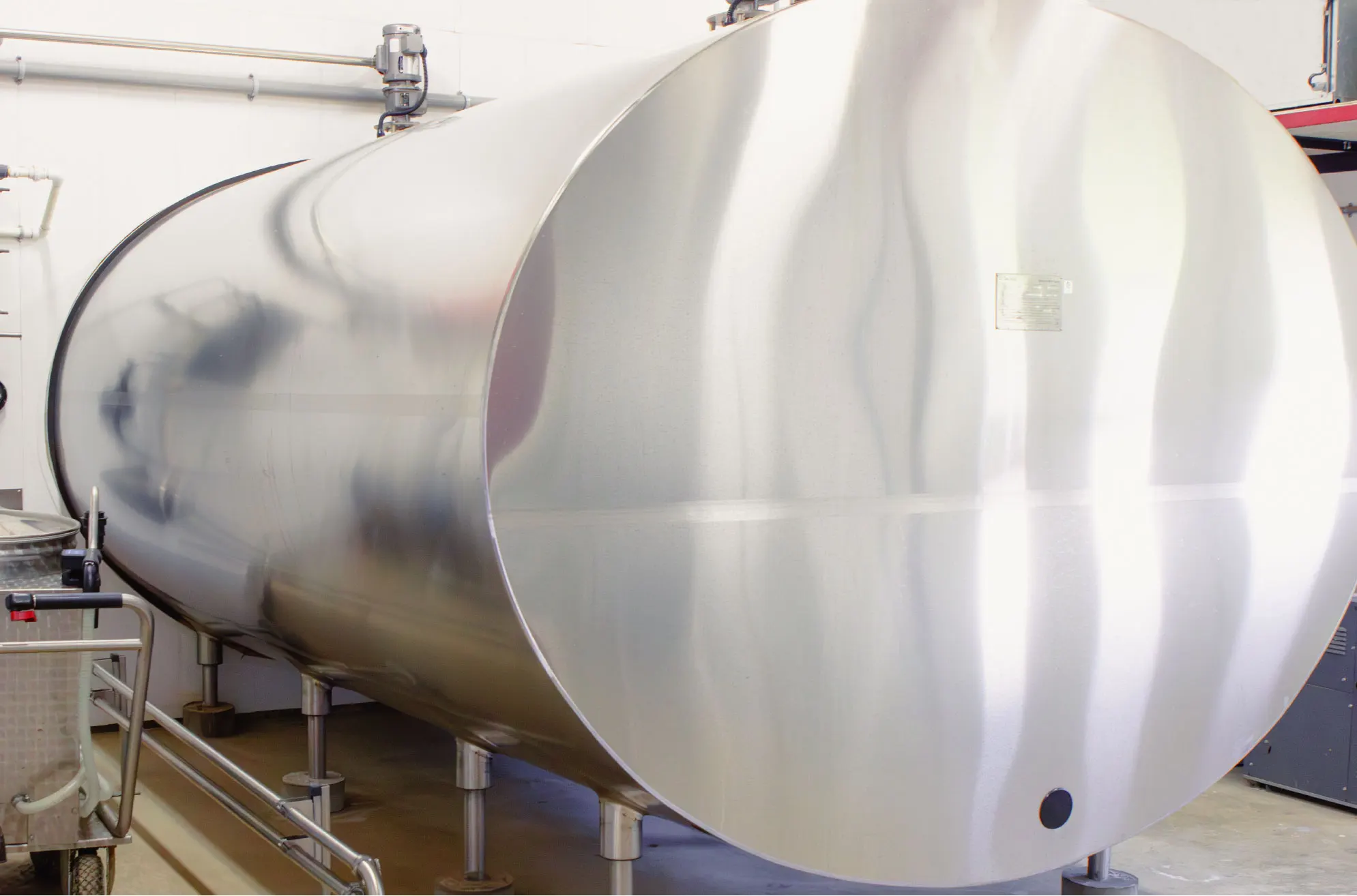 DME Process Engineering delivers a wide range of manufacturing capabilities for the dairy industry.
We pride ourselves on the engineering and manufacturing precision of our stainless steel mixing tanks that facilitate seamless blending.
We deliver butter churns that perfectly transform dairy components, as well as dairy processors, open top and wing top batch pasteurizers, and cone top and bottom batch pasteurizers.
Experience and Quality
In the realm of engineering solutions tailored to distinct business and production requisites, our company stands as a beacon of innovation and expertise. We specialize in crafting engineering solutions that align seamlessly with the unique demands of our clients.
With a steadfast commitment to excellence and unwavering integrity, our skilled team manage each project, ensuring a blend of precision and purpose.
Pride
Central to our success is an exceptional cohort of stainless-steel fabrication specialists. Comprising a league of seasoned artisans, these dedicated experts embody an unmatched wealth of experience and knowledge.
Their meticulous craftsmanship ensures that every article of equipment manufactured attains the pinnacle of quality standards.
Long Term Partnerships
Our deliberate approach not only aids our partners in achieving their benchmarks for quality and cost but also cultivates enduring collaborations founded on mutual trust.
Over the years, our collaborative approach has garnered the unwavering confidence of business spanning the globe.
Adaptable and Capable
Our experience and expertise is the foundation to perhaps our most valuable manufacturing strength, our adaptive ability, enabling us to engineer equipment for sectors like the dairy industry.
DME's commitment to tailor-made engineering solutions edmands we transcend the ordinary for every client.
With a legacy marked by collaborative excellence and the profound expertise of our stainless-steel fabrication specialists, we remain poised to elevate the manufacturing landscape of industries like dairy through unparalleled equipment design and production.
Adaptive dairy manufacturing with precision
Contact us today

Learn more about our customised solutions and how we can help your business grow and thrive with our tank and process technology solutions.